Conventional Cars
Published on March 17th, 2014 | by Jo Borrás
2
US Navy is Building the Lightweight Car of the Future, Today
We've talked about the US Navy- and the US military, in general- investing heavily in green energy, more sustainable living, and biofuels like ethanol and algae-based biodiesels, all in the name of national security. Still, it may surprise you to learn that the Navy, through the US Office of Naval Research, has been tapped to help commercialize the next generation of ultra lightweight metals. Translation: that ultra lightweight car you've been dreaming of will be here sooner than you think, thanks to the US Navy.
You can read more about the Navy's efforts to make the next generation of ultralight, ultra-efficient new cars a reality in this article by Cleantechnica senior reporter, Tina Casey. Enjoy!
Meet The Ultra Lightweight Car Of The Future, Eventually
(via
Clean Technica
)
The US Office of Naval Research has been tapped to spearhead a new public-private research effort that will bridge the "Valley of Death" between cutting edge foundational research and the marketplace, all in the name of commercializing the next…
MAKE SOLAR WORK FOR YOU!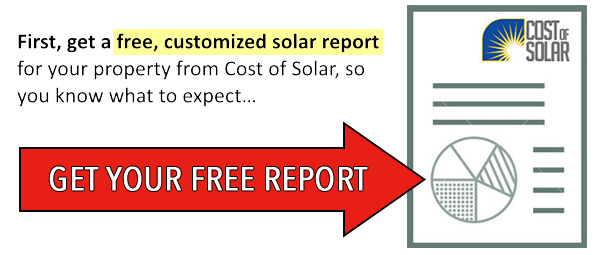 Next, use your Solar Report to get the best quote!