Offbeat
Published on March 10th, 2014 | by Jo Borrás
2
All-natural, DIY Air Freshener for Your Car
A lot of you may not know this, but Gas 2 is just a small part of a larger media company called the Important Media Network. It's a group of about 20 sites that focus on healthy, sustainable practices- and millions of caring people read our sites each month because they also care in making our world a better place. Still, Gas 2 writers tend to ignore quinoa recipes, DIY superfood infinity scarves, and homemade turnip paste facial scrubs and does its own thing- that's why you didn't see a bunch of "spring cleaning" posts here like you did on the other IM sites. That's a shame, really, because our sister site, Crafting a Green World, posted a piece about making your own, all-natural air freshener for your car.
I admit that I tried making one of these DIY air fresheners using peppermint essential oil, and it's a big huge inconceivably colossal improvement over Black Ice. You can check out the how-to, below, and click here to check out the rest of Crafting a Green World's spring cleaning articles.
How-to: Make Your Own Natural Car Air Freshener with Wool Felt and Essential Oils
(via
http://craftingagreenworld.com
)
Like the look (and smell!) of those cute hanging car air fresheners? You can make your own all-natural car air freshener, one that has no toxic ingredients, that can be any shape and color that you want, and that emits your absolute favorite scent for…
MAKE SOLAR WORK FOR YOU!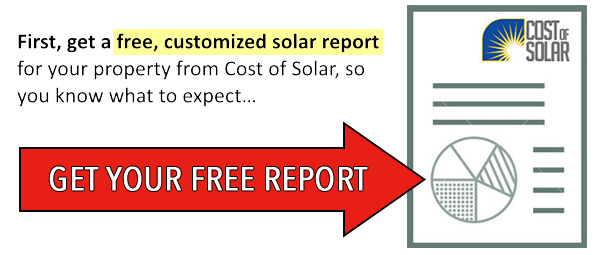 Next, use your Solar Report to get the best quote!