Fossil fuels
Published on February 22nd, 2014 | by Jo Borrás
6
California's Geothermal Energy Future
One of the most common arguments the anti-EV crowd like to make noise about is the source of electricity. There are no carbon emission reductions, you're just moving the source of the emissions from the car's tail pipe to the coal-fired energy plant they (erroneously) claim. Such narrow-minded people rarely see beyond their own arguments, but if the expansion of America's wind power wasn't enough to make them think twice, maybe California's renewed interest in geothermal energy might.
Geothermal energy is heat energy generated by, and stored within the Earth's crust. This heat energy is originates from the original formation of the planet billions of years ago and from radioactive decay of the crust's minerals. The California Air Resource Board (CARB) expects the move to be extremely lucrative for the financially troubled state, saving as much as $278 million in health benefits alone.
Important Media Network author Andrea Bertoli, from Green Living Ideas, has more on the story in this syndicated article, below. Enjoy!
Geothermal Energy Potential in California!
(via
Green Living Ideas
)
This press release from Geothermal Energy Association (GEA) shares the great news that the potential for geothermal energy is largely untapped in the largest state in the United States. That's good news for renewable energy sectors and bad news for…
MAKE SOLAR WORK FOR YOU!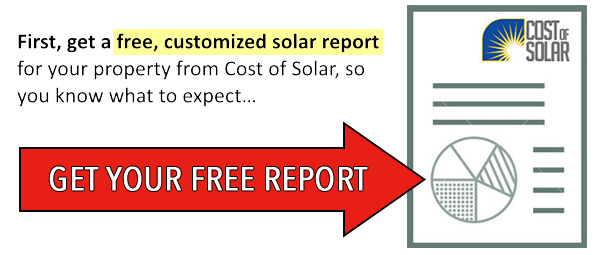 Next, use your Solar Report to get the best quote!