Fossil fuels
Published on January 11th, 2014 | by Jo Borrás
4
West Virginia Crisis is One More Nail in Coal's Coffin
How bad is the chemical spill crisis in West Virginia? It's bad enough that Wal-Mart had to call in a police escort to "protect" a shipment of bottled water into an area where the water has been deemed unsafe to bathe with, brush your teeth with, or wash your clothes with. It's almost enough for me to want to get in touch with all the idiots who were asking "how is coal dangerous!?" a few months back … but I suspect they're all busy evacuating West Virginia.
As for the people of West Virginia, they went straight Romney in 2012, largely in part to Mittens' pro-coal policies. This has, as you can see, worked out well for all involved. As for exactly how well it's all working out for West Virginia, you can read more in this article from Cleantechnica. Enjoy!
---
West Virginia Chemical Spill Another Black Eye For "Clean Coal"
(via
Clean Technica
)
If you didn't know what Crude MCHM was on Thursday,  given the nine-county water crisis unfolding in West Virginia you probably know by now that it's short for 4-methylcyclohexane methanol, a foaming agent that is used to clean coal. The industrial…
MAKE SOLAR WORK FOR YOU!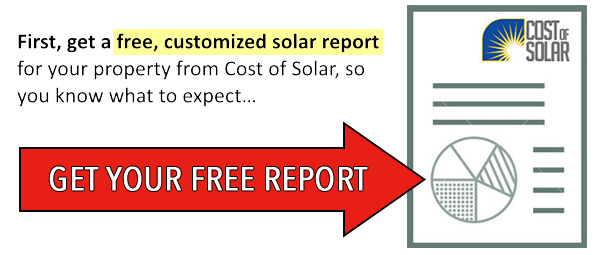 Next, use your Solar Report to get the best quote!