Electric Vehicles
Published on December 30th, 2013 | by Jo Borrás
2
Cleantechnica Explains: How and Why EVs Will Dominate the Market
Plug-in and electric cars continue to experience rapid sales growth that significantly out-paces the market. At the same time, the technology required to get new EVs on the road is getting better, going farther, and costing less. They're getting better, too, at a rate of improvement that might be more familiar to PC market-watchers than automotive industry analysts. Still, the question remains: will EVs ever dominate the market?
Cleantechnica says EVs will dominate the market sooner than you think, and they think they know why it will happen. You can check it out, below, and let us know if you agree with Cleantechnica's take on a future of EV commercial dominance in the comments section at the bottom of this page.
The #1 Reason Why EVs Can Now Dominate The Car Market
The #1 Reason Why Electric Cars Can Now Dominate The Car Market
(via
Clean Technica
)
There are a ton of reasons why electric cars should be the dominant type of car on our roads — reasons why you should really ditch your gasmobile for an electric car. Some of those reasons would slowly sway portions of the market. But logic doesn'…
---
---
MAKE SOLAR WORK FOR YOU!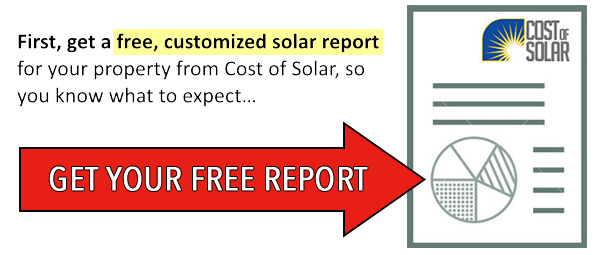 Next, use your Solar Report to get the best quote!