Airplanes
Published on December 6th, 2013 | by Jo Borrás
1
Lockheed Martin Banks on an Ethanol Future
Fighter jets + ethanol, it's a calculation that Lockheed Martin recently announced a significant investment in. Lockheed is hoping to secure what it calls, "clean, secure, and smart energy" by buying into a company called Concord Blue. That company gained notoriety in the energy business when it developed a closed-loop, commercially proven, non-incineration process that recycles nearly any form of waste, including landfill waste and sewage, into pure ethanol.
I don't often quote my fellow writers, but when Tina Casey summed up the story about Lockheed Martin investing heavily in ethanol biofuels earlier in the week, she absolutely nailed it. When Lockheed Martin Goes Green, It's Game Over for Fossil Fuels. You can check out the rest of Tina's excellent word-smithery in this article, which originally appeared on Cleantechnica, below. Enjoy!
When Lockheed Martin Goes Green, It's Game Over For Fossil Fuels
(via
Clean Technica
)
When a major defense contractor like Lockheed Martin lays down some heavy stakes in the green energy field, you know it's only a matter of time before fossil fuels lose their headlock on the global energy market.  Lockheed recently teamed up with…
MAKE SOLAR WORK FOR YOU!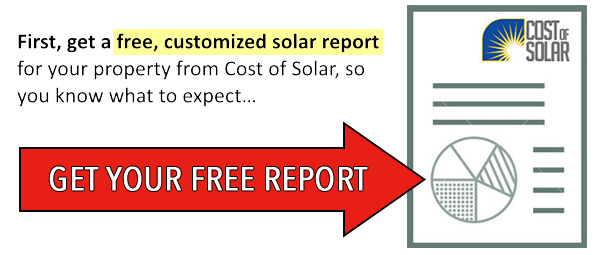 Next, use your Solar Report to get the best quote!