Consumer Tech
Published on September 16th, 2013 | by Andrew Meggison
5
Targeted Ads Could Soon Be In Your Dashboard
Targeted ads on Internet browsers are already a part of our technological world. You search for a new TV online, next thing you know you're getting banner ads for TVs on your browser, Facebook, and what have you. You buy a Blu-Ray player on Amazon, and Amazon emails you the latest Blu-Ray releases the next week. It's only a matter of time before these same apps find their way into our cars.
The internet is already in many of our cars, and the trend isn't going to reverse itself. Dash Labs for example has a reader plugs into the 16-pin connector to the car's electronics. This connector then syncs with a smart phone app and diagnoses car problems and unsafe driving habits. While this is undeniably cool, it's important to understand that apps that work like this are collecting tons of data. That data is often sold to marketeers looking to sell your personal info to the high bidder.  Real-time targeted advertising is already happening is malls and department stores.
Imagine driving to work, and as you consider pulling into a Dunkin Donuts for coffee an ad comes over the radio and onto the infotainment screen telling you about the 2-for-1 donut deal they're having today. As creepy as it sounds, Americans love convienience, and automakers could even subsidize the cost of your car by allowing ads to be played while you drive. With many touchscreen infotainment systems becoming more and more common in cars, we may not have much choice in the matter, and on-board commercials could soon become as common as radio advertisements.
Would you pay a premium for ad-free driving?
Source: The Atlantic Wire
Andrew Meggison was born in the state of Maine and educated in Massachusetts. Andrew earned a Bachelor's Degree in Government and International Relations from Clark University and a Master's Degree in Political Science from Northeastern University. Being an Eagle Scout, Andrew has a passion for all things environmental. In his free time Andrew enjoys writing, exploring the great outdoors, a good film, and a creative cocktail. You can follow Andrew on Twitter @AndrewMeggison 
MAKE SOLAR WORK FOR YOU!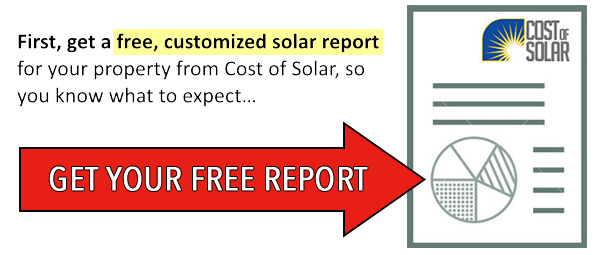 Next, use your Solar Report to get the best quote!