Auto industry
Published on August 22nd, 2013 | by Jo Borrás
39
Paul Elio Gets Taxpayers to Buy Him a GM Plant in Shreveport
The news out of Caddo parish, Louisiana is that the Caddo commissioners have voted to front Paul Elio the $3 million he needs to make his September payment on the old Shreveport GM facility. The move "clears the way" for Elio Motors to focus on raising the $200 million needed to fill that factory with 1500 permanent manufacturing jobs required to push out the 250,000 trikes Elio believes he can sell per year. The news comes courtesy of Caddo parish resident Bruce Rasher's Twitter account, below …
@CaddoParishLA votes to purchase former #GM plant, clearing way for @ElioMotors to launch investment in new vehicle production, #jobs.

— Bruce Rasher (@BRasher_RACER) August 22, 2013
… whether this should be counted as a "win" for Caddo parish remains to be seen, as at least one commissioner who saw Elio's financials questioned whether or not investing in Elio, specifically, was a good idea. We'll all see soon enough.
Here's hoping Shreveport, LA has better luck than Elkhart, IN did with their foray into alternative transport!
Source: Caddo parish commission, via @BRasher_RACER
MAKE SOLAR WORK FOR YOU!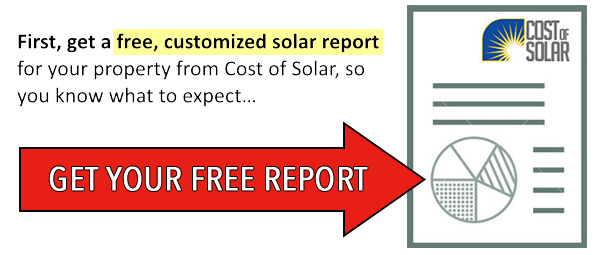 Next, use your Solar Report to get the best quote!