Fossil fuels
Published on July 9th, 2013 | by Jo Borrás
0
United Church of Christ Loses Faith in Big Oil (also: Oil is the Devil)
Slowly, painfully, but surely, America is losing faith in Big Oil. Organizations are divesting their oil interests, but the general "feeling" is that religious groups and politically conservative organizations will be hold-outs and retain their oil and gas-heavy portfolios. If the United Church of Christ is any indication of a wider trend, though, even these traditionally oil-friendly groups might – finally! – be starting to see the light!
Silvio Marcacci, from our sister site, Cleantechnica, has more on the United Church of Christ's move away from oil, below.
United Church of Christ Puts Its Faith In Fossil Fuel Divestment
(via
Clean Technica
)
America's growing fossil fuel divestment movement may now be working with a higher power, as the first major US religious body has voted to divest its pension funds and investments from fossil fuel companies. The United Church of Christ (UCC), a group…
MAKE SOLAR WORK FOR YOU!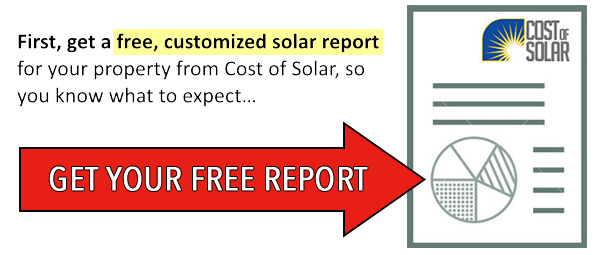 Next, use your Solar Report to get the best quote!