High Speed Rail
Published on April 24th, 2013 | by Andrew Meggison
5
One Lawsuit Down For California High Speed Rail
The California High-Speed Rail Authority (the Authority) has reached a settlement with a group of California Central Valley farmers who had sued to block the high speed rail project based on environmental grounds.
Thanks to the settlement, the Authority has agreed to establish a $5 million fund to preserve farmland and also pay nearly $1 million in legal fees to the groups. When we are talking about an estimated $68 billion high speed rail project, however, an additional $6 million is not really that much.
One lawsuit out of the way is a good start – but by no means is the end of the problems faced by the California high speed rail project.
Recent events have seen the federal Surface Transportation Board rule that that agency has authority over the California project. This could mean that the project would have to comply with federal railroad regulations and could spell higher costs and more delays. California has applied for an exemption.
As far as lawsuits, well they are not all over yet either. The Authority does have a good track record of dodging litigation and reaching settlements in many of the other dozens of legal claims against the project so far. However, the Authority faces potentially a major lawsuit citing that way the current project is being done does not comply with what the voters had approved. The lawsuit goes so far as to claim that the current California high speed rail project will not in fact result in a high speed rail line.
In order to secure the funds the first phase if the California high speed rail project must be completed by 2017.
Source: sfexaminer.com
Andrew Meggison was born in the state of Maine and educated in Massachusetts. Andrew earned a Bachelor's Degree in Government and International Relations from Clark University and a Master's Degree in Political Science from Northeastern University. Being an Eagle Scout, Andrew has a passion for all things environmental. In his free time Andrew enjoys writing, exploring the great outdoors, a good film, and a creative cocktail. You can follow Andrew on Twitter @AndrewMeggison 
MAKE SOLAR WORK FOR YOU!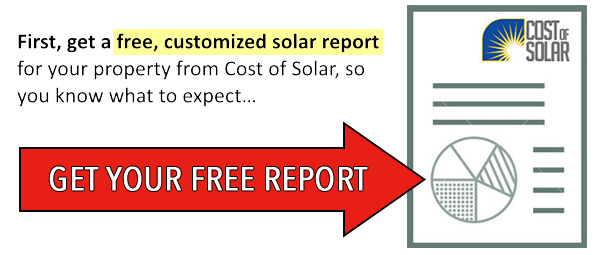 Next, use your Solar Report to get the best quote!