Auto industry
Published on March 11th, 2013 | by Andrew Meggison
6
Clean Fuels Lead To Dirty Money Fraud
Renewable identification number (RIN) fraud is estimated to be in the tens of millions of dollars. Companies taking part in these scams could now face civil fines from the U.S. Environmental Protection Agency.
A RIN number is a serial number that is issued to a batch of biofuel for the purpose of tracking its production, use, and trade. The issuing of this serial number is required by the United States Environmental Protection Agency's (EPA) Renewable Fuel Standard as part of the Energy Policy Act of 2005.
The U.S. government requires U.S. oil companies to make a certain amount of renewable fuel or to buy RIN credits from companies that produce renewable fuel. The RIN is then used to track each gallon of biofuel to make sure the transaction is taking place and that the biofuel is used for its intended purpose.
Shockingly there is a lot of fraud in these RIN credit exchanges. According to the EPA's website, the agency has issued 24 notices of violation to more than a dozen companies, including Royal Dutch Shell, Exxon Mobil, and Morgan Stanley for the use of invalid RINs.
But it is not just the big oil guys that are committing the fraud; examples of RIN fraud include the head of Clean Green Fuel LLC, who took $9.1 million is selling the credits but then never delivered the biofuel. When the EPA looked into Green Fuel LLC it found that the RINs were fraudulent. Further investigation found that some companies that bought RIN credits from Green Fuel LLC knew that the RINs were fraudulent but wrote them off anyhow.
Given that the EPA can issue fines of up $37,500 a day per violation groups like RINAlliance have stepped in to try to quell this fraud in the market place. However the fraud still goes on, and it begs the question how much biofuel is actually being put to good use?
Source: Domestic Fuel

Andrew Meggison was born in the state of Maine and educated in Massachusetts. Andrew earned a Bachelor's Degree in Government and International Relations from Clark University and a Master's Degree in Political Science from Northeastern University. Being an Eagle Scout, Andrew has a passion for all things environmental. In his free time Andrew enjoys writing, exploring the great outdoors, a good film, and a creative cocktail. You can follow Andrew on Twitter @AndrewMeggison 
MAKE SOLAR WORK FOR YOU!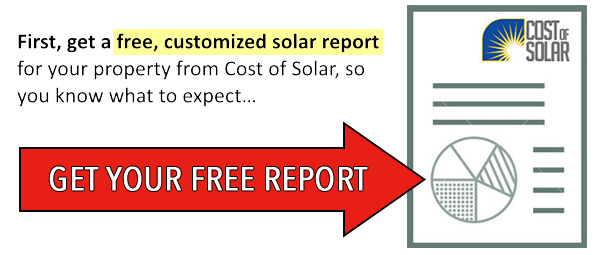 Next, use your Solar Report to get the best quote!