China
Published on January 30th, 2013 | by Nicholas Brown
5
China's EV Market Slows, Smaller EV Makers Seek New Investors
Not too long ago, China appeared to be shooting past everyone else in the race to dominate alternative energy industries — Especially the wind turbine, solar panel, and electric vehicle industries. But Chinese consumers aren't buying up EVs as fast as hoped, leading to a glut of electric car companies as the larger fish snap up the smaller ones.
China's electric vehicle industry growth has slowed to a pace lower than that of the U.S, which is very slow. The slow Chevy Volt's sales are growing, though, U.S investors are not as enthralled by the Chinese EV investments as they used to be. As a result, some Chinese EV makers are looking for funding outside of China, quite the opposite of what Fisker is doing.
China's central government hasn't given up on electric vehicles. But it is choosing the companies that it supports more cautiously, especially large companies, and those who have good technology. Even though the Chinese government pledged to support the EV industry, much of the funds dedicated to that dried up, so now they are cutting back. Favored companies, like BYD, are still landing big government contracts though.
As a result of that, small Chinese EV companies are looking to the U.S. for investors.
According to Alysha Webb, a writer at Plugincars.com:
"A few days ago, I got several emails from Jiangsu Wonder Electric Vehicle Group. Wonder EV is the subsidiary of a privately-held automotive supplier company based in Beijing. It isn't producing EVs, at least not in any volume. But it wants to. The letter of solicitation seeks US $50 million to establish an EV production base to produce a plethora of EVs, from low-speed two-seaters to high-speed small sedans to vans and golf carts."
There is a problem, though. Wonder Electric Vehicle Group does not have a license to produce vehicles in China. Sounds like somebody is getting desperate…
Source: Plugincars.com
Follow me on Twitter: @Kompulsa
MAKE SOLAR WORK FOR YOU!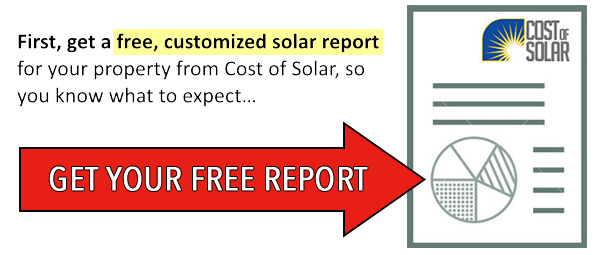 Next, use your Solar Report to get the best quote!