Infrastructure
Published on January 21st, 2013 | by Andrew Meggison
4
The Highway That Tracks Bluetooth Signals
Fifteen Bluetooth sensors have been installed along the Deerfoot Trail, a 31 mile long highway that accommodates between 27,000 and 158,000 vehicles per day. The idea behind the system is that it will allow drives to see real-time traffic report that will be shown on signs along the stretch of highway.
Calgary, Alberta has installed a traffic monitoring system that tracks the movement of vehicles via Bluetooth signals. The traffic metering system cost $400,000, and the Bluetooth signal can be from a phone, a headset, or the cars entertainment system.
This sounds like an invasion of privacy, and also reminds me of the rumor concerning the Easy Pass/Fast Lane device on New York highways. But Calgary insists that the system has no access to the actual messages or data in the encrypted Bluetooth signals.
So while you are sitting in traffic you can read a road side sign that tells you are going to be sitting in traffic? Bluetooth can be used for many things — but on a highway? Privacy issues aside, this system could be a first step towards real-time traffic monitoring that could affect how all of us get from Point A to Point B.
Source: gizmodo.com
Andrew Meggison was born in the state of Maine and educated in Massachusetts. Andrew earned a Bachelor's Degree in Government and International Relations from Clark University and a Master's Degree in Political Science from Northeastern University. Being an Eagle Scout, Andrew has a passion for all things environmental. In his free time Andrew enjoys writing, exploring the great outdoors, a good film, and a creative cocktail. You can follow Andrew on Twitter @AndrewMeggison 
MAKE SOLAR WORK FOR YOU!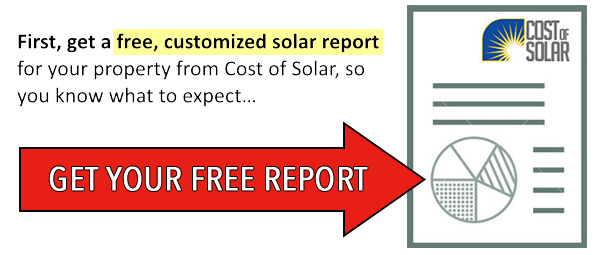 Next, use your Solar Report to get the best quote!