Alternative Energy
Published on December 21st, 2012 | by Andrew Meggison
7
Ban Lifted On Fracking In The UK
Fracking, the process of pumping water and chemicals into shale rock at high pressure to extract gas, is a very controversial topic here in America and it seems overseas as well.  United Kingdom (UK) news source The Independent wrote that more than 60% of the British countryside could be exploited for shale gas. Now, the Department of Energy and Climate Change in the UK say the 60% figure is nonsense.
There had been a temporary ban of fracking in the UK after the process was blamed for two earthquakes in Lancashire in 2011. Now that ban is over and fracking is back on in the UK.
Some UK politicians see the American shale gas "revolution", one that in their opinion has sent energy prices plummeting in America, as a method that could work too in the UK.  Currently there is only one company, Cuadrilla Resources, which has actually done any fracking in the UK.
The Independent has reported that as the ban comes to an end, government documents seen by the Independent show that more than 32,000 square miles – or 64% of the countryside – could potentially be exploited for shale gas and is being considered for exploration licenses. The Department of Energy and Climate Change has said that the 64% figure published by the Guardian is over exaggerated that there is a huge difference between where natural gas might be and where it is indeed accessible.
While natural gas is taking off in America, despite the controversy, and seen as a realistic and currently accessible alternative fuel source; natural gas has not yet taken hold in the UK. There are many concerns surrounding UK natural gas exploration from geographical concerns, unproven methods, and a "dash for gas" mentality.
The UK Energy Research Center warns that wholesale gas prices are influenced more by developments in regional and global gas markets, rather than by any efforts made in exploiting UK resources.
In other words, fracking is not going to lessen the pain at the pump.
Source: bbc.co.uk
Andrew Meggison was born in the state of Maine and educated in Massachusetts. Andrew earned a Bachelor's Degree in Government and International Relations from Clark University and a Master's Degree in Political Science from Northeastern University. Being an Eagle Scout, Andrew has a passion for all things environmental. In his free time Andrew enjoys writing, exploring the great outdoors, a good film, and a creative cocktail. You can follow Andrew on Twitter @AndrewMeggison 
MAKE SOLAR WORK FOR YOU!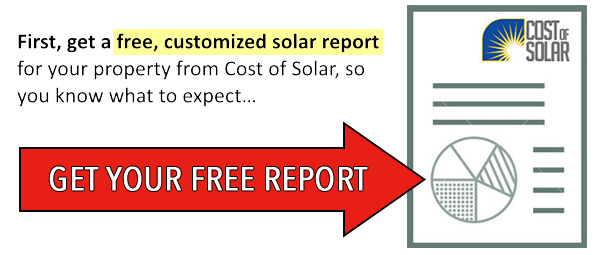 Next, use your Solar Report to get the best quote!