Electric Vehicles
Published on November 14th, 2012 | by Andrew Meggison
3
Hertz Asks New York Residents Where They Want To Rent EVs
Hertz is offing residents of New York City and surrounding boroughs the opportunity to rent electric vehicles (EVs) and asking residents where they would like to see these EVs located.
In late 2008, Hertz introduced a global car sharing service, called Hertz On Demand. This program lets customers rent by the hour from various Hertz locations in the U.S., Canada, and Europe. ZipCar offers a similar service.
Now the Hertz On Demand is expanding to Hertz On Demand EV and partnering with The Mission Electric Project – a NYC government outreach program that lets city residents vote on electric car choices –to get short term EV rentals on the streets of the most crowded city in the U.S.
Seven locations have been selected for residents to vote on:
Hertz Garment District
310 W 39th St
Hertz Long Island City
45-40 Court Square
Hertz Williamsburg
22-34 N 6th St, Brooklyn
Hertz Union Square
21 E 12th St, Manhattan
Hertz Upper East Side
327 E 64th St, New York
Hertz Columbus Circle
10 Columbus Circle
Hertz Midtown East
919 3rd Ave, Manhattan
By putting residents in charge of selecting the EV's location, Herzt will almost guarantee that the EV service gets put to good use. Additionally, rental EV's offer a clean solution for driving around busy city streets. As what EVs will be offered that remains unclear. Currently Hertz offers electric Smart Cars and Nissan Leafs as part of their On Demand program, though that looks to be a Tesla Roadster in the picture above. Would Hertz dare rent such a vehicle to the common man?
If you live in New York, and are green minded, we would love to hear your thoughts on this program. Sound off in the comments section below.
Source: greencarreports.com
Andrew Meggison was born in the state of Maine and educated in Massachusetts. Andrew earned a Bachelor's Degree in Government and International Relations from Clark University and a Master's Degree in Political Science from Northeastern University. Being an Eagle Scout, Andrew has a passion for all things environmental. In his free time Andrew enjoys writing, exploring the great outdoors, a good film, and a creative cocktail. You can follow Andrew on Twitter @AndrewMeggison 
MAKE SOLAR WORK FOR YOU!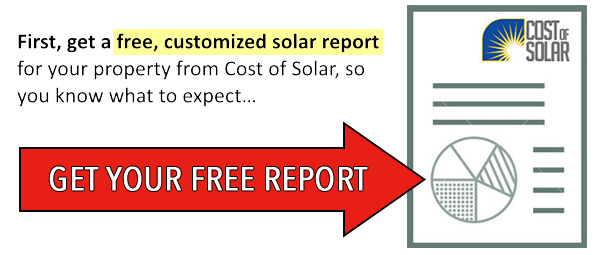 Next, use your Solar Report to get the best quote!