Alternative Energy
Published on November 13th, 2012 | by Andrew Meggison
1
Electric Vehicles Make The Grade In Consumer Reports
Consumer Reports' 2012 Annual Auto Reliability Survey has given hybrid vehicles and electric vehicles (EVs) a "good" score for reliability. Essentially saying, EVs and hybrid vehicles are as reliable as your traditional fossil fuel powered vehicle.
Consumer Reports has not been kind to some model EVs in the past, so this is some welcome news to EV enthusiasts.
The Consumer Reports' 2012 Annual Auto Reliability Survey is a predictive model that looks at the reliability of 2013 model vehicles established by tracking the reliability of vehicles up to ten years of age. The analysis for the 2012 survey is based on data from 1.2 million 2003 to 2012 model vehicles that had been leased or owned by Consumer Reports subscribers.
Of interest, Consumer Reports selected the Nissan Leaf as the alternative fuel vehicle model with the best predicted reliability. At the other end of the spectrum, the Hyundai Sonata Hybrid was ranked worse than average for predicted reliability. The Chevrolet Volt and Toyota alternative fueled vehicles were all ranked above average in predicted reliability.
It should be noted that Consumer Reports did not do a long term predictive test of the new lithium ion batteries that power the Leaf, Volt and Prius Plug-in. The complete survey will be in the December issue of Consumer Reports, which can be found on newsstands as of November 6th.
Source: wheels.blogs.nytimes.com
Andrew Meggison was born in the state of Maine and educated in Massachusetts. Andrew earned a Bachelor's Degree in Government and International Relations from Clark University and a Master's Degree in Political Science from Northeastern University. Being an Eagle Scout, Andrew has a passion for all things environmental. In his free time Andrew enjoys writing, exploring the great outdoors, a good film, and a creative cocktail. You can follow Andrew on Twitter @AndrewMeggison 
MAKE SOLAR WORK FOR YOU!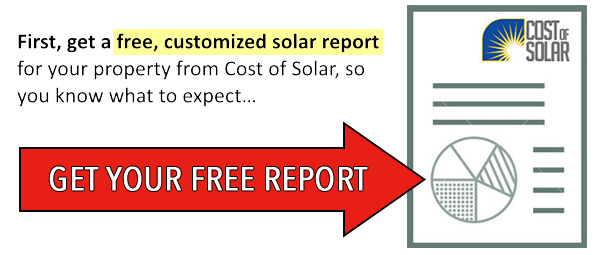 Next, use your Solar Report to get the best quote!