Alternative Energy
Published on November 12th, 2012 | by Andrew Meggison
0
Rolling Sunlight Brings Free Power To Sandy Survivors
Hurricane Sandy hit the east coast hard, with New Jersey and New York taking the brunt of the storm. Now a Nor'easter has brought snow to the region setting back the hurricane recovery even more. While the Red Cross and FEMA are working to rebuild and supply aid, Greenpeace has appeared to help with a solar power array strapped to a truck. The vehicle is called Rolling Sunlight.
Currently Rolling Sunlight is bringing much needed power to The Rockaways in Queens. The solar array is able to store 50 kilowatt-hours of energy, turn that energy into 120/240 AC, and bring much needed light to backed out areas or run light machinery. The batteries are housed within the truck. The entire Rolling Sunlight array can be up and generating clean power in fifteen minutes. Even more interesting, Greenpeace built Rolling Sunlight ten years ago. Rolling Sunlight is Greenpeace's only solar truck in the United States.
The sky is the limit for the potential of these types of trucks and they would not necessarily all have to be solar; think retractable wind turbines. As more super storms hit the United States, thanks to climate change, new ways of getting power to remote areas are going to have to be thought up. Ideas like the Rolling Sunlight array are a great first step.
Source: gizmodo.com
Andrew Meggison was born in the state of Maine and educated in Massachusetts. Andrew earned a Bachelor's Degree in Government and International Relations from Clark University and a Master's Degree in Political Science from Northeastern University. Being an Eagle Scout, Andrew has a passion for all things environmental. In his free time Andrew enjoys writing, exploring the great outdoors, a good film, and a creative cocktail. You can follow Andrew on Twitter @AndrewMeggison 
MAKE SOLAR WORK FOR YOU!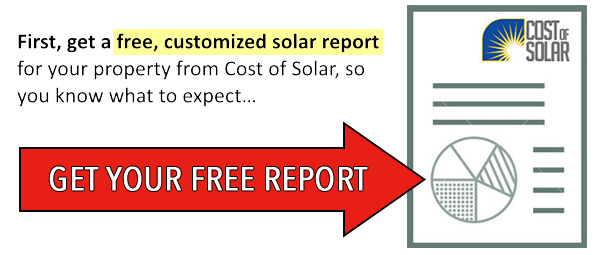 Next, use your Solar Report to get the best quote!