Electric Vehicles
Published on November 9th, 2012 | by Andrew Meggison
6
Fisker Out $30 Million Thanks To Super Storm Sandy
Sixteen Fisker Karmas in Port Newark, New Jersey were submerged in flood waters caused by Hurricane Sandy – and then they burst into flames. Not good.
Fisker has taken a lot of heat over the past year. From fires, to defaulting on their government loan, to having Justin Bieber driving one – it has been a rough road. These recent fires have once again brought the issue of safety surrounding the Fisker Karma back into the headlines.
Fisker reported that no one was hurt in the fire and that the company was looking into the matter.  On Monday November 5th Fisker released their report as to the cause of the fires.
Fisker claims that salt water caused on Karma to short circuit. This short caused a fire that then spread to the other fifteen Karmas that were parked in close vicinity. No explosions took place, as was incorrectly reported, and the lithium ion batteries, that had been the subject of a recent recall, were ruled out as the cause of the short.
Fisker technicians accompanied by National Highway Traffic Safety Administration representatives determined that the fire was caused when the Karma become submerged in about eight feet of salt water. After several hours of being submerged the salt from the sea water corroded the Karma's low voltage vehicle control unit that is powered by a normal 12 volt battery. The control unit shorted out, caught on fire, and high winds spread the flames to the nearby vehicles.
In August, Fisker concluded that a fire which badly damaged a 2012 Fisker Karma parked outside a store in Woodside California was caused by a short circuit in a cooling fan. Last May, a Karma caught fire in Sugar Land Texas and destroyed the car and damaged the garage and house it was kept in.
Fisker's statement on the Port Newark fires ends by reiterating that the Fisker Karma, "meets or exceeds all safety requirements for markets in North America, Europe, and the Middle East."
But Super Storm Sandy's impact on Fisker does not end there. Fisker has reported that 300 Karma's, with sticker a price of around $100,000 each, were destroyed at a New Jersey port due to flooding during the storm. Cost to the already beat down company — $30 million.
Source: businessinsider.com
Andrew Meggison was born in the state of Maine and educated in Massachusetts. Andrew earned a Bachelor's Degree in Government and International Relations from Clark University and a Master's Degree in Political Science from Northeastern University. Being an Eagle Scout, Andrew has a passion for all things environmental. In his free time Andrew enjoys writing, exploring the great outdoors, a good film, and a creative cocktail. You can follow Andrew on Twitter @AndrewMeggison 
MAKE SOLAR WORK FOR YOU!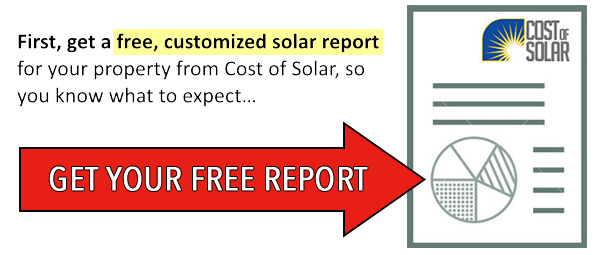 Next, use your Solar Report to get the best quote!