Alternative Energy
Published on October 1st, 2012 | by Andrew Meggison
8
Self-Charging Lithium-Ion Battery Developed By Georgia Tech
Georgia Tech has made a self-charging lithium ion battery. This could be a major breakthrough for the electric vehicle (EV) industry, if it can be economized and applied to the auto industry.
Researchers at Georgia Tech started with a simple, coin sized, lithium ion battery and replaced the dividers between the electrodes with a polyvinylidene difluoride film. The films piezoelectric nature makes a charging action inside that gap through just a little pressure with no outside voltage required. Basically, you push on the battery and it charges itself.
The developers tested the battery by placing it in the sole of a shoe; just walking kept the battery charged.
Think about integrating this self-charging lithium ion battery technology into an EV. This takes the idea of regenerative braking to a whole new level. There would be no need to worry about finding a charging station. Hybrids and other fossil fuel vehicles would be a thing of the past. You could continually drive without having to stop to fuel up. The fuels costs for shipping would no longer exist. The list goes on.
Currently there are no plans for distribution as this is just (literaly) the first steps. But the technology is out there and the future is looking a little brighter.
Source: engadget.com
Andrew Meggison was born in the state of Maine and educated in Massachusetts. Andrew earned a Bachelor's Degree in Government and International Relations from Clark University and a Master's Degree in Political Science from Northeastern University. Being an Eagle Scout, Andrew has a passion for all things environmental. In his free time Andrew enjoys writing, exploring the great outdoors, a good film, and a creative cocktail. You can follow Andrew on Twitter @AndrewMeggison
If you live in the Boston area and are interested in a fair look at the Occupy Movement go see:
MAKE SOLAR WORK FOR YOU!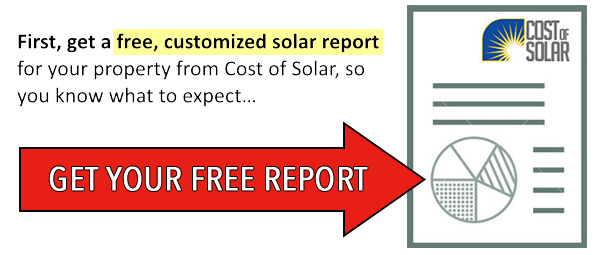 Next, use your Solar Report to get the best quote!