Bicycles
Published on June 4th, 2012 | by Andrew Meggison
11
It Is Not Only Green But A Work Of Art
Without question, a traditional pedal bicycle is the greenest vehicle on the road today. Some bikes are getting an even more sustainable treatment, being built from materials such as bamboo. Axalko Bikes has created a very unique bike made out of wood shavings.
If you saw this wooden bike pass you by on a city street, odds are you would not think it was made out of wood. The Axalko Bat bike frame is hand made out of lightweight, sturdy, tubular fibers of wood and a micro-laminated finish.
The wooden frame weighs between 1.4 and 2.3 kg (about 3 – 7 lbs) depending on the frame size. Thanks to a polyurethane varnish, the bike is highly water resistant – on par with carbon fiber frames, claims Axalko.
Axalko mainly uses ash tree wood for the core of the frame; however, many different type woods can be selected for an exterior lamination, making these bikes highly customizable. Speaking customizing, since the wooden frames are not that different from non-wooden high-end bike frames, they are compatible with a number of components from aftermarket companies.
This unique, handmade, wooden bike can be yours for around 6,000 Euros – that is about $7,396 USD at current exchange rates.
Source: treehugger.com
Andrew Meggison was born in the state of Maine and educated in Massachusetts. Andrew earned a Bachelor's Degree in Government and International Relations from Clark University and a Master's Degree in Political Science from Northeastern University. Being an Eagle Scout, Andrew has a passion for all things environmental. In his free time Andrew enjoys writing, exploring the great outdoors, a good film, and a creative cocktail. You can follow Andrew on Twitter @AndrewMeggison
MAKE SOLAR WORK FOR YOU!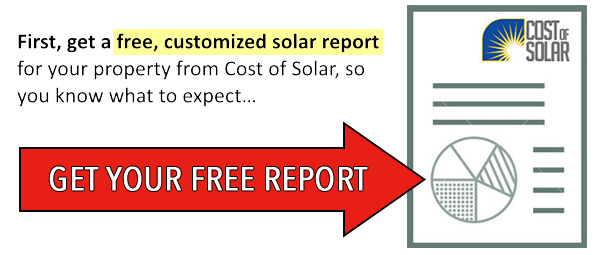 Next, use your Solar Report to get the best quote!