Auto industry
Published on May 2nd, 2012 | by Andrew Meggison
11
The Smallest Chevrolet Ever Offered In The USA
I do not know about you but it seems like every time I turn on the TV I see an add for a Fiat — JLo is stepping out of one on the red carpet or Charlie Sheen is driving one around his mansion. So called mini cars are in right now and Chevrolet is getting into the game with the $12,995 base priced Spark.
A Spark EV is expected to launch in yet unnamed markets in 2013, but later in 2012 the Spark will arrive in Chevy showrooms. The Spark will be the smallest Chevrolet ever offered in the United States.
The Spark will boast a 1.2-liter Ecotec four-cylinder engine and a five-speed manual transmission with 85 hp and 82 lb.-ft. of torque or an automatic transmission. The high end Sparks, topping out at $15,795; will feature keyless entry, power mirrors, cruise control, Bluetooth connectivity, 15-inch wheels, and fog lamps. Inside the top end Spark will have an audio system with a touchscreen, USB connectivity, satellite radio, heated, leatherette covered seats and a leather wrapped wheel.
Other mini cars on the market and coming ot he market include The Fiat 500 (30 city/38 hwy/33 combined), SmartForTwo (34 city/38 hwy/36 combined) and Scion iQ (36 city/37hwy/37 combined). The Chevy Spark is estimated to get 40 miles per gallon.
Would you rather have a "fuel efficient" mini car at $12,000 or an EV at $40,000?
Source: GM
Andrew Meggison was born in the state of Maine and educated in Massachusetts. Andrew earned a Bachelor's Degree in Government and International Relations from Clark University and a Master's Degree in Political Science from Northeastern University. Being an Eagle Scout, Andrew has a passion for all things environmental. In his free time Andrew enjoys writing, exploring the great outdoors, a good film, and a creative cocktail. You can follow Andrew on Twitter @AndrewMeggison
MAKE SOLAR WORK FOR YOU!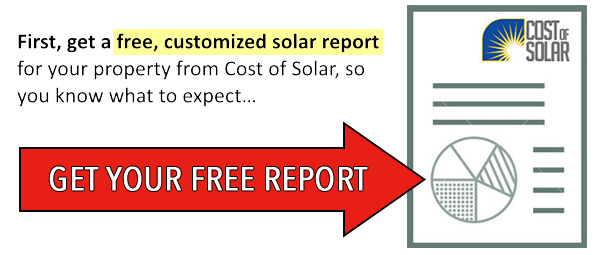 Next, use your Solar Report to get the best quote!