Conventional Cars
Published on April 16th, 2012 | by Andrew Meggison
4
Clark University's Plugin Electric Vehicles Event
Worcester Massachusetts is the second largest city in New England, according to the 2010 census, and is on track to be the leading city in green communities within the commonwealth.
On April 2nd, Clark University celebrated the installation of several new EV chargers on campus, and the crowd included a Nissan Leaf, Chevy Volt, Mitsubishi i-MiEV, and BMW Active-e. The plug-in event at Clark University welcomed all members of the public to witness electronic vehicles (EVs) to be charged at new charging stations located on campus. The EV event also featured various speakers including Congressman James McGovern (Democrat), Clark University's president David Angel, Worcester Polytechnic Institute's (WPI) president Dennis Berkey, Institute of Energy and Sustainability (IES) executive director Vincent DeVito, and National Grid representative Ed White.
IES, a nonprofit organization housed at Clark University, received a Massachusetts Department of Energy Resources grant to install ten charging stations in the Worcester area. The grant was among more than one hundred station grants awarded in more than 20 municipalities across the state. Additionally, National Grid has been installing the charging stations throughout Worcester through the Charge America program from Coulomb Technologies.
The EV charging stations located at Clark University are the first in Worcester, and among the first west of Boston. The charging stations will cost electric car owners $3.50 per use and each charge lasts about 62-98 miles per charge — contrast that with paying about $3.75 per gallon of gasoline today, gasoline which can be consumed after about 30 miles of driving.
Additional EV chargers will be popping up around the city of Worcester soon and on the campuses of not only Clark University but WPI and Quinsigamond Community College as well.
Source: worcestermag.com
Andrew Meggison was born in the state of Maine and educated in Massachusetts. Andrew earned a Bachelor's Degree in Government and International Relations from Clark University and a Master's Degree in Political Science from Northeastern University. Being an Eagle Scout, Andrew has a passion for all things environmental. In his free time Andrew enjoys writing, exploring the great outdoors, a good film, and a creative cocktail. You can follow Andrew on Twitter @AndrewMeggison
MAKE SOLAR WORK FOR YOU!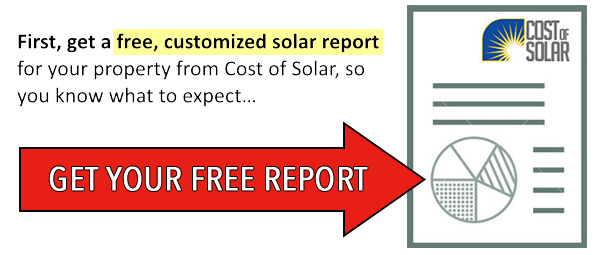 Next, use your Solar Report to get the best quote!