Auto industry
Published on March 29th, 2012 | by Andrew Meggison
2
Air Pollution And Your Child's Health
Researchers at Columbia University have released a study in which they have found children born to mothers who have been exposed to high levels of exhaust fumes during their pregnancy were more likely to exhibit behavior and attention problems in their school age years.
Everyone knows, or should know, that exhaust fumes from an automobile are bad – they can kill you! But, what set this study apart are the findings of the negative long term behavioral effects on unborn children.
Columbia researchers tested 253 non smoking women that hailed from one of the most densely packed and automobile heavy cities in the US — New York City. The women tested in the research gave birth between the years 1999 and 2006. The researchers tested for a chemical associated with pollution from automobile exhaust called polycyclic aromatic hydrocarbons (PAH).
The results were that children born to woman with high levels PAH showed greater signs of depression, anxiety, and difficulty paying attention at age 6 and 7 than children born to women without high levels of PAH.
The PAH is transferred to the fetus by the mother simply inhaling PAH that is in the air. The inhaled pollutants are then transferred through the placenta and bind to the DNA of the fetus forming "adducts," — pieces of DNA bonded to chemical mutagens in blood and other tissues. This could explain the rise of cases of ADD, ADHD, and other cognitive problems in many young children.
Not only are fossil fuels breaking our bank accounts, now research has found that they are mutating our unborn children as well. It was something most of us already assumed, but now science backs up common sense. Not that that will make a difference to some people…
Source: treehugger.com
Andrew Meggison was born in the state of Maine and educated in Massachusetts. Andrew earned a Bachelor's Degree in Government and International Relations from Clark University and a Master's Degree in Political Science from Northeastern University. Being an Eagle Scout, Andrew has a passion for all things environmental. In his free time Andrew enjoys writing, exploring the great outdoors, a good film, and a creative cocktail. You can follow Andrew on Twitter @AndrewMeggison
MAKE SOLAR WORK FOR YOU!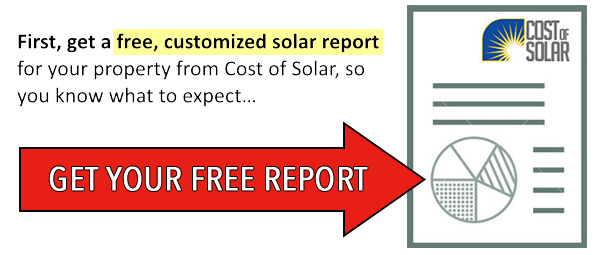 Next, use your Solar Report to get the best quote!