Morning News Roundup
Published on February 24th, 2012 | by Christopher DeMorro
0
Green News Roundup: Friday, February 24th, 2012
Happy freakin' Friday, dear readers. It's been a wild month, but it is almost over, and more importantly, this work week is almost over (for me at least!) So on to your morning news meal. Today's highlights include bicycles turned into gardens, a bridge that might be turned into a park, and the Kingdom of Tong goes green.
6 Ways To Make Bikes Bloom [Treehugger]
DOE Awards $30 Million CNG Fueling, $10 Million For Algae Fuels [Green Car Congress]
Governor Cuomo Considers Turning Tappan Zee Bridge Into Park [Inhabitat]
Nissan's "Anti-Bricking" Policy [Green Car Reports]
Kingdom Of Tong Plans For 50% Renewables By 2015 [CleanTechnica]
Future Aircraft Could Recapture Their Own Power [Science Daily]
MAKE SOLAR WORK FOR YOU!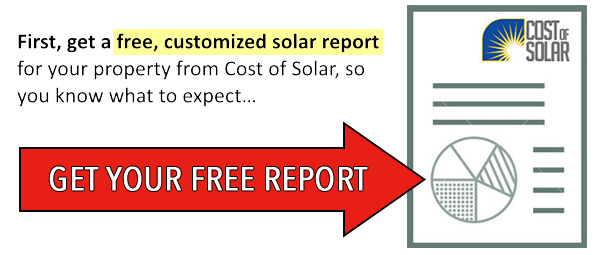 Next, use your Solar Report to get the best quote!