Events
Published on January 9th, 2011 | by Susanna Schick
21
Swigz Electric Superbike Podiums Against Gas Bikes
When I first read about Chip Yates' project, he struck me as someone whose hubris could very well outperform the superbike he was building. I didn't write anything about the Swigz bike because I'm not interested in concept vehicles. I've seen too many great ones never make it to production. I waited until I could actually see the bike in action. Had I been able to make it to Infineon for his first test, I'd have written about that, but decided to wait for the real deal- race one, today at Auto Club Speedway, affectionately known among SoCal racers as "Fontucky."
I made it to the track just in time to see him slip into position for his first race ever on the 194 horsepower electric superbike. What ensued was an excellent 6-lap race of relatively equal bikes, in which Yates finished 3rd. All WERA races are 6 laps, and multiple races are gridded in waves, so Yates was on course with anywhere from 12-20 bikes in each of his races. In his second race, Heavyweight SuperStock, Yates finished 2nd.
I found him with his team, examining the bike after race 1. I quickly found that Yates is much more affable and downright humble in person than he may seem online. In this video, Yates answers my questions and explains why he's racing against gas bikes. The key point is that his goal has always been to have lap times that compete head-to-head with some of the more powerful gas bikes. He had already invested a tremendous amount of money and time toward this goal when TTXGP announced the 2011 weight restriction of 250kg. Although Yates was inspired by TTXGP and admires what they're doing, he enjoys racing against gas bikes, even if it's not a professional series.
After spending over $200,000 focused primarily on power, he cannot find ways to make the bike any lighter without starting all over again. But then, this is the dilemma of electric bikes, and while he is pushing development forward by seeking maximum power, manufacturers like Brammo are doing so by seeking reasonable power with acceptable range and weight. There is more than one way to move us out of the dinosaur era, and it's clear the advancements coming from electric motorcycles can benefit any EV which can benefit from a decent power/weight ratio. Which is all of them, really. I'm looking forward to seeing him race again in the WERA series, and hopefully in TTXGP 2012…
Update…with photo of batteries beneath the bodywork…
MAKE SOLAR WORK FOR YOU!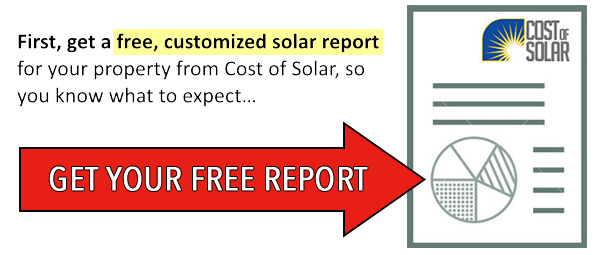 Next, use your Solar Report to get the best quote!