Car hacks / Mods
Published on July 9th, 2009 | by Andrew Williams
26
Kansas Teen Builds Own Electric Car from Old Ford Escort
[social_buttons]
17-year-old Andrew Loader from Lindsborg, Kansas has amazed his parents by building his very own electric car (Video) from nothing more than a clapped-out Ford Escort, some batteries and an old forklift motor.
Tired of paying last summer's high gas prices, Andrew decided to take matters into his own hands and build the street-legal vehicle after researching the idea on the internet.
To begin with, Mom and Dad were less than impressed with the scheme. "Mom told me not to, and dad did too. I had to write a letter to Mom and her friend convinced her not to ground me or kill me," said the industrious teenager.
Amazingly, the boy admitted he had no previous expertise in automotive mechanics or electronics saying, "I can't even change my own oil. Everything I try to do I usually mess up the first time."
The car has a top-speed of 38mph and a range of just 11 miles, but hey, I'm sure that's more than enough to get him to high school and back right? Furthermore, he now only needs to fill-up his gas-powered pick up every month and a half.
If nothing else, the car is a monument to a young kids ingenuity and proves that it's possible to make radical changes to the way we get around with little or no experience and very little money. For one thing, the project has certainly convinced his parents, with Mom commenting, "It really really has turned out to be a great project. I'm really proud of him."
Image Credit – Wikimedia Commons
MAKE SOLAR WORK FOR YOU!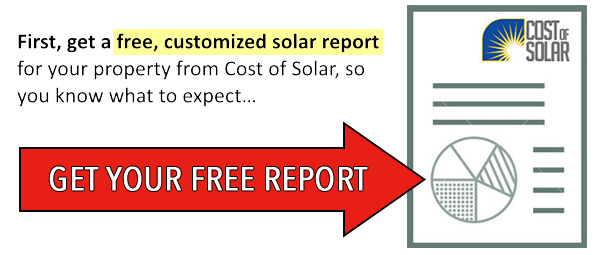 Next, use your Solar Report to get the best quote!