Electric Vehicles
Published on February 4th, 2009 | by Nick Chambers
62
Mission Motors Intros The World's Fastest Production Electric Motorcycle
Mission Motors, an electric vehicle start-up from San Francisco, has chosen TED 2009 "The Great Unveiling," as the venue to introduce itself, and it's first production vehicle, to the world.
[social_buttons]
The all-electric Mission One sportbike promises a top speed of 150 mph and a 150 mile range — rivaling the stats of gasoline powered sportbikes. Additionally, the bike features a recharge time of less than 2 hours using a 240v outlet. It's currently scheduled for delivery in 2010.
Aimed at the high-end/luxury market, the company states it is the "first production electric sportbike that features uncompromised performance and an iconic new design." With a design by the legendary Yves Béhar of fuseproject, indeed, the Mission One is a gorgeous beast.
More images after the break…
Mission Motors founders, Forrest North, Edward West and Mason Cabot, have developed a proprietary high energy lithium ion battery pack specifically for the Mission One. The bike's electric motor has a linear torque curve that provides peak torque all the way from zero rpm to top speed, a feature gasoline engines can't match. The motor also delivers faster acceleration than most gasoline sportbikes without ever having to shift gears.
With the mantra of providing total control to the driver, the Mission One features adjustable throttle maps, adjustable regenerative breaking, and ride data acquisition wirelessly linked to your computer. These are features that were in the past only available for the Moto GP circuit. With the Mission One, drivers are now able to control the way their vehicle behaves with unprecedented sensitivity for a production vehicle.
Very clearly, Mission Motors is using the same business strategy that Tesla Motors has used to create and dominate the luxury eco-sportscar arena with their Roadster — that is to say, start with the high-end luxury group and make some money, then introduce vehicles that are more affordable later on. While this strategy has had mixed results for Tesla due mostly to the faltering economy, we'll see how Mission Motors fares.
"As a motorcycle enthusiast and engineer I knew I could combine my passion for motorcycles with my passion for innovation and create a motorcycle that truly sets a new standard in the perception of electric vehicles," said Forrest North, Founder and CEO, Mission Motors. "With the Mission One, we're writing the next chapter in motorcycle design, delivering a new riding experience without sacrificing performance or design in a zero emissions vehicle."
Image Credits: Mission Motors
Source: Press release via email
MAKE SOLAR WORK FOR YOU!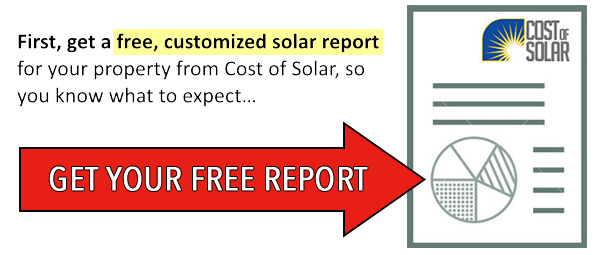 Next, use your Solar Report to get the best quote!