Biodiesel
Published on October 30th, 2008 | by Adam Shake
2
Florida Locomotives to Begin Running on Biodiesel
[social_buttons] Tri-Rail is to start operating 8 of its 10 locomotives on a 99 percent blend of either palm or soil oil biodiesel, the South Florida Regional Transportation Authority announced Wednesday.
Thanks to South Florida's comparatively temperate climate, Tri-Rail is one of the few commuter rail systems in the country that can operate on such a pure blend of bio-fuel.
"The switch to biodiesel fuel has been long in coming," said Commissioner Josephus Eggelletion, Jr., chair of the SFRTA Governing Board. "It follows in the path of Governor Crist's mission to 'green' the state of Florida and we are pleased that the economies and efficiencies have come together to allow us to make this change for the betterment of the environment."
While the Tri-Rail locomotives use 7 percent more fuel when operating on biodiesel, the fuel costs approximately 30 cents per gallon less than diesel.Biodiesel produces less carbon dioxide and hydrocarbon emissions and less likelihood of soil pollution in the event of a fuel spill.
While it would be nice if all 10 locomotives could run on biodiesel, two Diesel Multiple Units will continue to run on standard diesel fuel due to warranty restrictions.
"This truly is a landmark day," said Broward County Commissioner Josephus Eggelletion Jr., chairman of the regional authority's governing board.  "The fact that a system was built to operate temporarily – for only five years, yet has become a permanent transportation solution for the people of South Florida, underscores the need for securing public transportation in the region."
Source: Miami Herald and South Florida Regional Transportation Authority
Photo: courtesy of Emdurso via Creative Commons License
MAKE SOLAR WORK FOR YOU!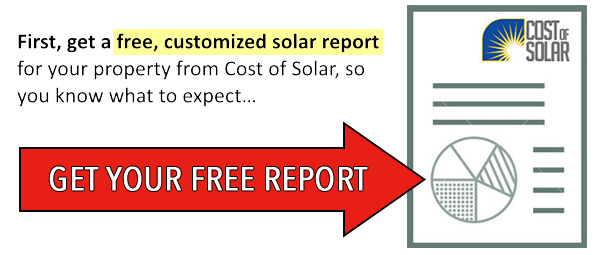 Next, use your Solar Report to get the best quote!