Conventional Cars
Published on July 24th, 2008 | by Clayton
47
Like GM, Ford Decides They'd Better Start Producing Smaller, More Fuel-Efficient Cars
Gas Prices are Killing Large Cars and Trucks
Ford Motor Company announced today it will be scrambling to realign its North American Manufacturing operation with the realities of consumer needs today.
With gas prices above $4 / gallon, most Americans are shying away from giant gas-guzzling vehicles in favor of smaller fuel efficient models. Starting in December, Ford said it will accelerate production of new fuel efficiency technology, double their hybrid production and lineup, and downsize vehicles across the board. By 2010, Ford says 2/3 of its spending will be on small cars and crossovers, and it will pull six small European models to the US by 2012.
"While we have no intention of giving up our longtime truck leadership, we are creating a new Ford in North America on a foundation of small, fuel-efficient cars and crossovers that will set new standards for quality, fuel economy, product features and refinement," said Mark Fields, Ford president of The Americas.
Ford will start by converting three existing truck and SUV plants into small car production facilities.
Ford will also begin implementing their "EcoBoost" technology in 2009. EcoBoost engines debuted at this year's Detroit Auto Show, and according to Ford offer 20% better fuel economy through advancements in turbocharged direct-injection.
The company's realignment was widely anticipated after earlier announcements of scaling back large truck and SUV production, and after Ford posted losses of $8.7 billion for the 2nd quarter of 2008.
Please show your support by voting for this story on Yahoo Buzz (button below).
More Posts on Ford and Smaller, More Fuel Efficient Cars:
Via: Ford Motor Company
Photo Credit: Nrbelex via Flickr under Creative Commons License
MAKE SOLAR WORK FOR YOU!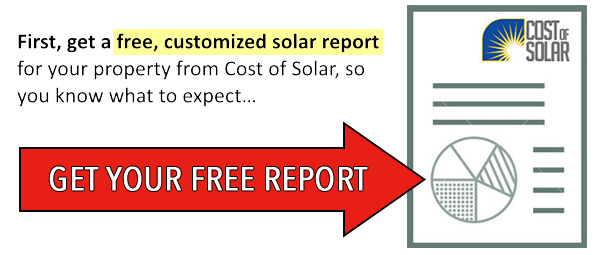 Next, use your Solar Report to get the best quote!