Oil
Published on March 10th, 2008 | by Clayton
18
US Will Export $440 Billion For Oil In 2008
How much does business-as-usual cost? This morning, Green Car Congress reported that the US is projected to pay $440 billion for imported petroleum in 2008:
The increase to the estimated $440 billion for 2008 is based on an average $90 per barrel crude oil price for the year. In 2002, before the current bull market for oil began, US oil imports cost less than $103 billion. The preliminary figures for last year came to some $327 billion.
With little prospect for cheaper gas prices in the future, any decrease in the US export bill will have to come from a reduction in petroleum usage.
Which brings to mind two important questions:
What percentage of our Gross Domestic Product will the US have to export before things start to change dramatically?
Where is all this money going, anyway?
Wired Magazine's Autopia blog posted a partial answer to the first question last week ($3 Gas–No, $4 Gas–Will Change U.S. Driving Habits. Really.):
In the past six weeks, gas consumption has dropped by 1.1%. That's the most sustained drop in 16 years, except for the period following Hurricane Katrina, according to the "Wall Street Journal." And if prices reach $4, as many economists predict, an estimated 65 percent of American car owners report they will dramatically change their driving behavior, according to a study commissioned by the Automotive Aftermarket Industry Association.
As for the second question, this list from the Energy Information Administration may be helpful. Here are the top 5 countries we import oil from (and export oil money to):
Canada
Mexico
Saudi Arabia
Venezuela
Nigeria
Forty percent of our total oil imports come from OPEC countries, which means that in 2008 we should be exporting $177 billion to countries that hate the US or actively fund terrorism (more on this later).
But hey, at least there's a lot of love for our Northern neighbors, eh?
Related Posts:
U.S. Gasoline Still Among World's Cheapest
6 Ways To Find And Use Biodiesel Anywhere
The Growing Need for Fuel Substitution, Efficiency, and Conservation
Sources:
EIA: U.S. Imports by Country of Origin
GreenCarCongress (Mar. 9, 08): Projection: US to Pay $440B for Imported Petroleum in 2008
MAKE SOLAR WORK FOR YOU!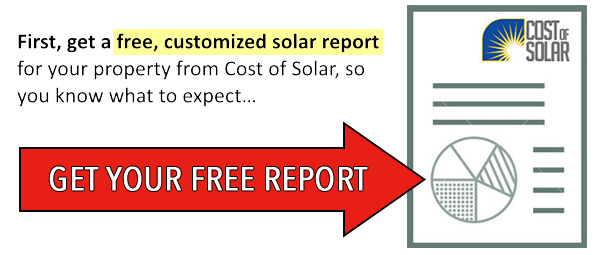 Next, use your Solar Report to get the best quote!